Advertising rates and FREE Media plans for Online, Radio and TV Advertising
We are a discount and remnant rate media buyer and full service advertising agency that represents businesses and organizations – Let us make you a successful DRTV or direct response advertising plan! Our media buying and planning services are usually FREE of charge! We negotiate the best advertising rates in the world for Radio advertising, TV and Online Display ad campaigns and political or issues advertising also.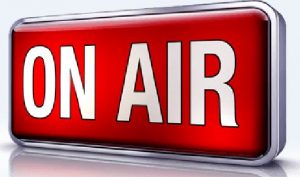 Our reputation is very good and we have a long list of happy clients. Call 888-449-2526 today and let out highly experienced media planning team assemble a plan just for you! We also build landing pages and produce videos that produce results. And we do it all very affordably – some may even say we have prices that are too low.
Amazing TV commercials – around $400 – Great TV ads made Fast and Cheap! 888-449-2526
Cheap DRTV TV and commercials and we also make high end TV ads with location shoots available at the lowest cost in the USA!
See Our TV Commercial examples and details here
2020 election advertising deals

are available for local, State, regional and National ad campaigns on Fox News, Fox Business, CNN, MSNBC, CNBC, ESPN, Drudge report, Newsmax, Bloomberg, FoxNews.com and CNNMoney.com etc. Call 888-449-2526 for political ad rates for your campaign! Issues and Candidates welcome.
Here are just a few of our media publishers and partners to place your ad campaign with!
If you are offering, launching, promoting or Marketing a new App for iPhones and Android, we have media plans to help your App launch succeed. If you really want your App to find the masses to subscribe to it or download it? Call us and we'll put you in the map! Advertising rates and prices for marketing smartphone Apps is one of our specialties.
Cool videos – Intro and Outro – explainer – white board and animated videos made here too!
Get competitive advertising rates here for all of the most listened to and watched radio and TV shows in the USA and Canada! Call today for a media buyer and media planner to assess your needs and offer the perfect advertising options and solutions for your offer! The best rates and lowest prices to radio and TV advertising are available now!
 888-449-2526
Political advertising and Cable TV advertising rates for DRTV – Direct response and remnant media buyers
Advertise on The Food Channel, HGTV, Discovery Channel, Hallmark Channel,  and Fox News, CNN and MSNBC, Bloomberg, Fox Business and many more – Both local and National media campaigns planned here FREE. Remnant and Wholesale advertising rates available for some offers.
SAVE MONEY – CUT COSTS – GET RESULTS!
Radio & TV Advertising Consultant – Media Buyer/Ad Agency – Remnant rates – Podcasting – Corporate & Author interviews & videos – Celebrity Host Endorsements – Radio Infomercials – Call today for quotes! 888-449-2526
NATIONAL ADVERTISING AGENCY – POLITICAL – CONSULTING – Get 30 and 60 second rates for Talk radio, TV, Cable TV and much more – Local and National ad rates available here – Remnant and Stand By rates also! 888-449-2526.
20 PLUS Years of National and Local advertising and Marketing experience & CONTACTS – Call 1-888-449-2526 – Radio, TV, Plus digital display, banners and preroll at remnant rates – Talk Radio – iHeart radio – Pandora all online and internet radio ad rates – media kits are available here
We help you get great low advertising rates and prices on top tier radio stations like these!
KFI-AM – KFI AM 640 – Los Angeles
WABC-AM – 77 WABC Radio – New York
WSB-AM – AM 750 – Atlanta
WGN-AM – Radio 720 WGN – Chicago
WOR-AM – WOR Radio 710 – New York
WBZ-AM – WBZ Newsradio 1030 – Boston
WKXW-FM – New Jersey 101.5 – Philadelphia
WLS-AM – WLS 890 AM – Chicago
WBAP-AM – WBAP News/Talk 820 – Dallas
KQED-FM – KQED Radio – San Francisco
Get current rates and Advertising help here – Most services are FREE to paid advertisers. 888-449-2526.
Times are changing! We keep up with and offer cutting edge media technologies for our advertising and marketing clients. We partner with amazing and genius people and companies to assure top of the line media platforms and verticals. Our team is adept at all social media, Facebook, Instagram, You Tube, Google shopping, ad words, display advertising and more. We have done our best to keep up with the data driven forces to make certain that we offer the most up to date services to our clients. We would love to call you a member of our family. If you give our methods a chance, put our decades of experience to work for your brand, We think we can impress and over-deliver in most cases. All we ask is that you test us and let us prove it. References are available.
Cost for 30 and 60 second spots on radio and TV in any city in the USA! Rates and spot rates for every radio station, TV Station, Network and Cable TV provider available.
How to Advertise on TV, Radio the internet and in newspapers for less. Save money on your ad campaigns and get better results. Call 888-449-2526 to get the lowest and best rates for your commercials and ads in the radio, television and web publicity industry. online and internet radio, infomercials and podcast production. Author videos and interviews for radio and Amazon.com. Low cost product videos made here for eBay, Amazon and other Websites etc.
Ho Hum Productions (Ho Hum Media Incorporated) is a 20 Plus year old media, marketing and advertising company specializing in both local and national advertising. We are a highly respected agency and media buying firm representing top rated radio talk show programs, web sites, magazines, newspapers and television. Call 888-449-2526. We have media partners in all 50 States and Canada with close contacts and friendships offering marketing and advertising platforms for every medium known to the advertising and marketing industry. Offering national or local advertising and commercial packages. Prices start as low as $2000 monthly for national deals and far less for local. If you need maximum exposure for minimal price, request the details, rate cards and media kit here today! Radio & TV Advertising rates & costs, Remnant deals, Marketing, Media Planning, Media Buyer – Digital, Online, banner ads – Co-Hosted Podcasting – Corporate & Author videos for selling on Amazon.com & Websites –Talk Radio Host Endorsements – Radio Infomercial Production, Spot Market , Network, Local & National reach! Call today for quotes! 888-449-2526
Media available for advertising!
Radio and TV advertising deals, Talk radio advertising, remnant rates, spot market rates, national network rates, infomercials, long form, audience size, demographics for news, talk, Classic Rock, urban and more. Call 888-449-2526 for a free quote and media plan! Sirius XM, Premiere, Cumulus, Westwood One, Celebrity talent endorsements also. Get endorsed by the Top 100 local radio hosts in America, Rush Limbaugh, Sean Hannity, Michael Savage, George Noory, Mark Levin, Howard Stern and many more. NATIONAL – LOCAL SPOT – Cross Platform Radio and TV advertising deals, Talk radio advertising,digital ad campaign management; digital display advertising, remnant rates, spot market rates, national network rates, infomercials, long form, audience size, demographics for news, talk, Classic Rock, urban and more. Sirius XM, Premiere, Cumulus, Westwood One, Celebrity talent endorsements also. Ads, commercials, spot, commercial, advertising, marketing, radio advertisement, TV advertisement, digital display, opt in email rentals.
Radio advertising, talk radio, Glenn Beck, Alex Jones, Michael Savage, Sean Hannity, Rush Limbaugh, iHeart radio, opt in, dedicated emails, infomercials Sirius XM ad rates and media kits. Top-10: AD AGENCY AND MEDIA BUYER! Radio Advertising rates, cost and prices. Call 888-449-2526

Ad Rates State By State:
Media kits and rate cards for radio advertising, TV advertising and Online radio and display advertising in all 50 states!
Alabama, Alaska, Arizona, Arkansas, California Radio Advertising Rates, Colorado, Connecticut, Delaware,  District of Columbia, Florida, Georgia, Hawaii, Idaho, Illinois, Indiana, Iowa, Kansas, Kentucky, Louisiana, Maine, Maryland, Massachusetts, Michigan, Minnesota, Mississippi, Missouri, Montana, Nebraska, Nevada, New York Radio and TV and cable TV advertising Rates North Carolina, North Dakota, Ohio, Oklahoma, Oregon, Pennsylvania, Rhode Island, South Carolina, South Dakota, Tennessee, Texas Radio, Utah Radio, Vermont, Virginia, Washington, West Virginia, Wisconsin, Wyoming. Call to get radio and TV or Cable TV ad costs, rates and prices. 888-449-2526
Key Markets for Direct Response Marketing and advertising:
For the Largest U.S. Cities Albuquerque NM,  Radio and TV advertising Rates Arlington TX, Atlanta GA,  Austin TX,  Baltimore MD, Boston MA, Charlotte NC, Chicago IL, Cleveland OH, Colorado Springs CO, Columbus OH, Dallas TX,  Radio and cable TV advertising Rates Denver CO,  Detroit MI,  El Paso TX,  Fort Worth TX,  Fresno CA,  Honolulu HI,  Houston TX, Indianapolis IN,  Kansas City MO,  Las Vegas NV,  Long Beach CA,  Los Angeles CA, Louisville KY,  Memphis TN, Mesa AZ,  Radio Advertising Rates Miami FL,  Radio and Cable TV advertising Rates Milwaukee WI, Minneapolis MN,  Nashville TN,  New Orleans LA,  New York NY,  Oakland CA,  Oklahoma City OK,  Omaha NE,  Philadelphia PA,  Phoenix AZ, Portland OR,  Sacramento CA,  San Antonio TX,  San Diego CA,  Radio and TV advertising Rates San Francisco CA,  Radio and Cable TV advertising Rates San Jose CA,  Seattle WA, Tucson AZ, Tulsa OK, Virginia Beach VA and the Nations capital,  Washington DC.
FREE services with every campaign over $2,500.00 Script writing for long form infomercials on radio. Script writing radio ads complete for only $99.00, let us produce your commercials and ads. 888-449-2526
You can have successful ad campaigns! Contact us today for advertising. Radio advertising deals, spot market, local, network, national, terrestrial radio, online internet radio, TV advertising, cable, local station, network and all forms of digital advertising. Target conservatives with digital display ads, native ads, banners and advertorials.
Laser Target your advertising by State, City and other Geo Targets, Demographics including Interests and behavior marketing:
Target conservatives online with ads on the top 100 conservative Websites, in newsletters and by opt in email campaigns. Rates, cost, prices, CPM rates. Cost per 1000 Stats. demographics, target marketing. Advertise on Radio including Sirius XM, iHeart radio and on great shows like Fox Sports, ESPN, Talk radio such as Rush Limbaugh, Sean Hannity, Glenn Beck, George Noory, Michael Savage, Mark Levin and many more – Host endorsed advertising also possible here. 888-449-2526
Get cheap radio spots, cheap TV spots and cheap online or social media display advertising deals here. Last second media deals, last minute or stand by magazine and newspaper display advertising campaigns also available to our clients.